Description
✅

Free Shipping to the Lower 48 States!
✅We Promise a Lifetime Warranty!

A great gift,children will love to increase their savings. That's a fun way to save money! This coin counter is a unique gift for kids on birthdays, Christmas, Easter.

Clear LCD screen,Piggy bank accepts all US coins including: Pennies, nickels, dimes, quarters, half dollars and dollar coins.The clear LCD screen counts your coins and shows the total amount for every deposit exactly. Powered by a 2 * AA battery (not included).

Creative design,The coin box is made of high-quality and not easy to break PET plastic (transparent). If the coin has been taken away or you want to drop it, there is a simple +/- function that allows you to report the withdrawn amount and record your savings correctly!

Great for the whole family,Surprise them with coin counter and see how their hard earned money is accumulated while maintaining financial status! Your child will throw the coin in the pitcher and parents will take the time to develop good finance and spending habits!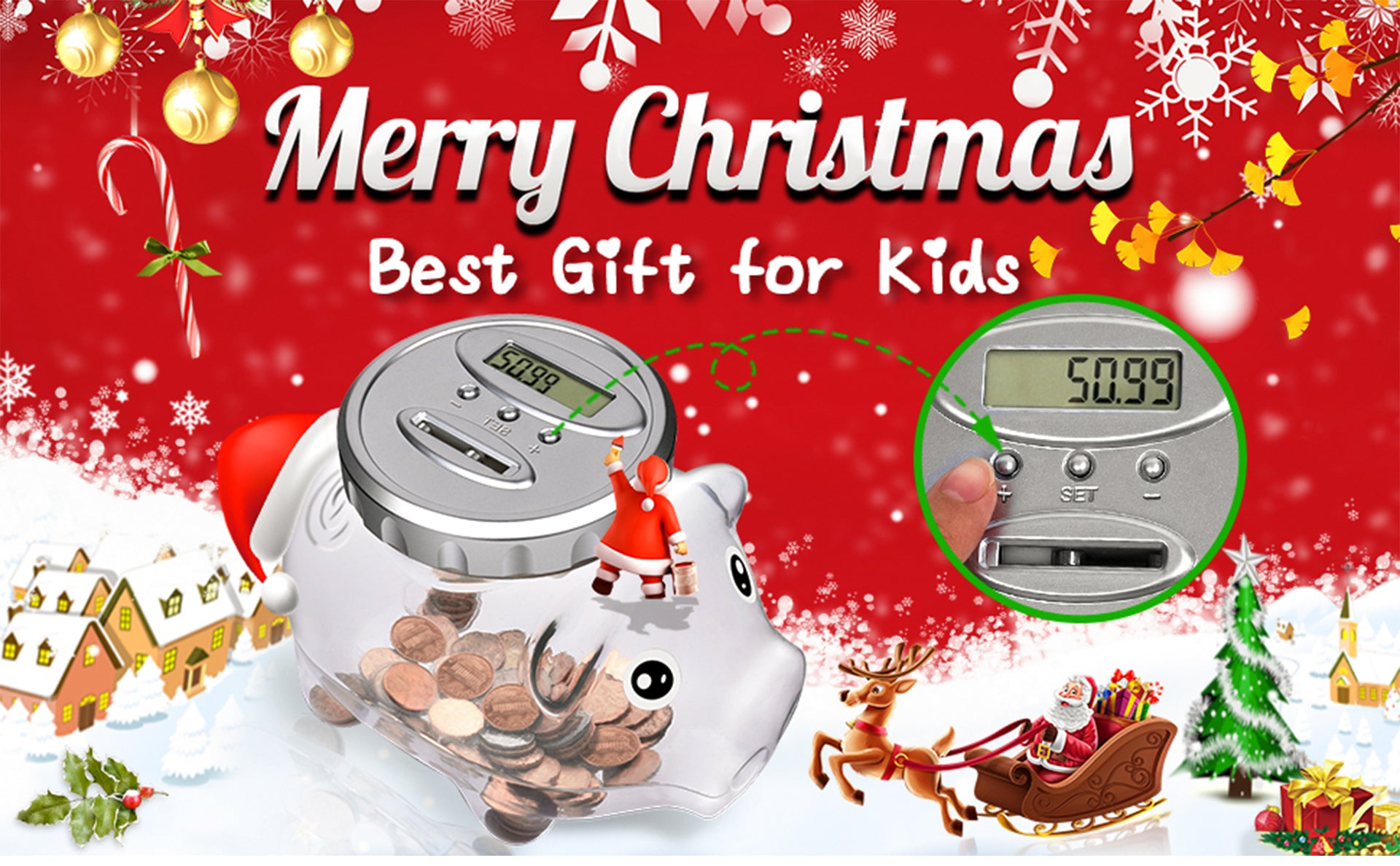 Two sides of the coin are science and life
Science teaches children the ability to calculate, and life teaches them to work hard and thrift, and to develop a good habit of saving money. This piggy bank is your perfect choice. Perfect Christmas, New year, Birthday gift for kids boys girls adults !!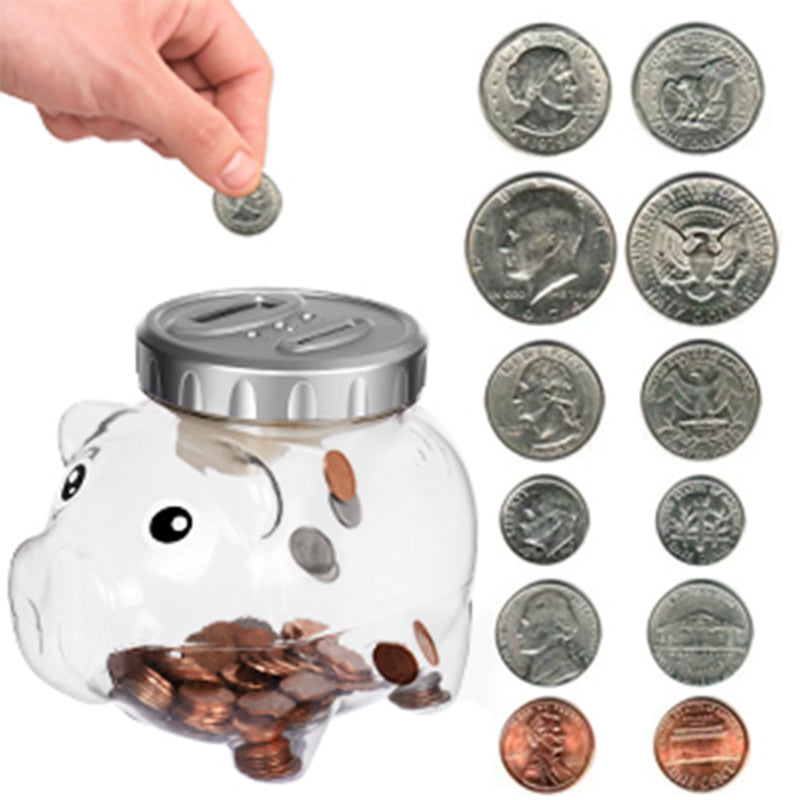 Digital piggy bank accepts all US coins
including: penny,nickel,dime,quarter,half dollar,1 dollar.Piggy bank wipes out your change!/Piggy bank helps you collect your change!